Lab news
23/05/2017
Sinead graduates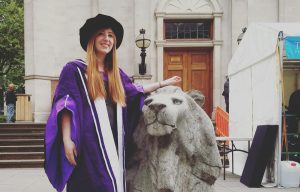 Congratulations to Sinead Savage on graduating from Imperial College, London.
23/05/2017
Sinead is 'Making a Difference'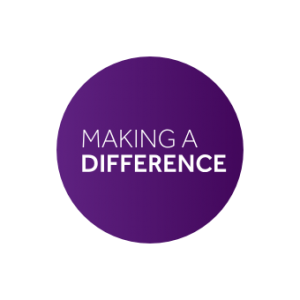 Sinead Savage attended the 'Making a Difference Awards' lunch for her involvement in advancing public understanding of animal research. In a project led by the animal unit at the University, she was one of a number of researchers who openly discussed her work to provide better insight into Parkinson's disease, and to encourage the open discussion of the use of animals in research. Read more about the project led by the animal unit here.
'Making a Difference Awards' recognise and celebrate the achievements of University staff, students, alumni and external partners that make a impact on society.
22/05/2017
Mariarosa, Dhifaf and Sandra attend CLINAM
Group members Mariarosa Mazza, Dhifaf Jasim and Sandra Vranic attended CLINAM, which was held in Basel, Switzerland on the 7th to 10th May 2017. Dhifaf gave a presentation on "Effects of extensive glomerular filtration of graphene oxide on Kidney: in vivo and in vitro effects". Mariarosa presented "Near Infra-red (NIR) nanoprobes for tracking of human mesenchymal stromal cells after implantation" and Sandra presented "Graphene oxide as a 2-D platform for the intracellular delivery of siRNA".
22/05/2017
Kostas and Marilena attend the 23rd ACS conference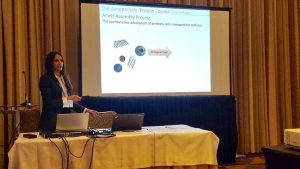 Prof Kostas Kostarelos and Marilena Hadjidemetriou attended the 23rd American Chemical Society (ACS) conference. This was held in San Francisco, California on the 2nd to 6th April 2017. Marilena gave three oral presentations and one poster presentation titled "in vivo protein corona and its potential exploitation for cancer biomarker discovery".
20/03/2017
Using the CytoSMARTTM system to assess nanosafety-biocompatibility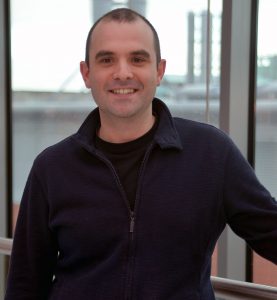 Cyrill Bussy was recently featured in an article on the Lonza website regarding the use of the CytoSMART TM System to assess nanosafety-biocompatibility. Cyrill used this system to visualise in-vitro cell response to graphene oxide exposure, which helps to assess the impact of graphene derivatives in wound healing. Read more about the article here.
20/03/2017
Cyrill and Zahraa attend the New Tools and Approaches for Nanosafety Assessment Conference
Cyrill Bussy and Zahraa Al-Ahmady attended the conference 'New Tools and Approaches for Nanosafety Assessment'. This was held in Malaga, Spain on the 7th – 9th February 2017. Zahraa gave an oral presentation on 'Size Dependent Internalisation Profile of PEGylated Multiwalled Carbon Nanotubes and the Impact of Protein Adsorption' and also presented a poster 'Preparation and Characterization of Functionalized Multiwalled Carbon Nanotubes'.
12/01/2017
Leon, our NOWNANO PhD student, is interviewed about studying graphene in the body
Nearing the end of his PhD, Graphene NOWNANO student, Leon Newman talks about his experience in the doctoral training programme.
More details from the National Graphene Institute website:
12/01/2017
Chris receives award from IMechE for his studies in Barcelona

Chris has been awarded a Skills Development CPD Award by the Institution of Mechanical Engineers (IMechE) to support part of his costs whilst working with our collaborators at the Institut Catala de Nanociencia i Nanotecnologia in Barcelona. Well done!
25/11/2016
Yein presents and wins travel award for the joint ESGCT/ISSCR conference in Italy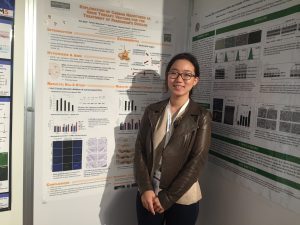 Yein attended 'Changing the face of modern medicine: stems cells and gene therapy', a joint conference organised by the European Society for Gene and Cell Therapy (ESGCT) and the International Society for Stem Cell Research (ISSCR). This was held in Florence, Italy on the 18th-21st October 2016. Yein gave an oral presentation and two poster presentations.  Her abstract was selected for an ESGCT Travel Award as one of the top 10 abstracts submitted. She also won a competition for public engagement during the conference for her tweets.
15/11/2016
Kostas and Cyrill meet HRH Duke and Duchess of Cambridge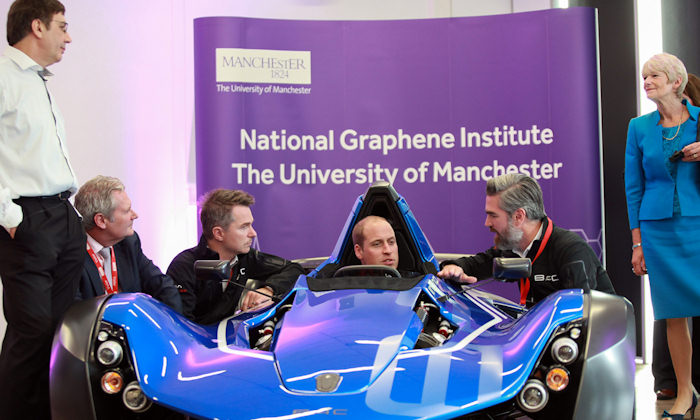 The Duke and Duchess of Cambridge visited the University on 14th October 2016. As part of this visit, they visited the National Graphene Institute to learn more about graphene research and its uses. Prof Kostas Kostarelos and Dr Cyrill Bussy were involved in showcasing the biomedical applications currently under development at the University within the framework of the European Graphene Flagship Project. Learn more about the visit here.