NHK World Japan visits the Nanomedicine Lab for the Direct Talk – The Medical Revolution
NHK World Japan interviews Professor Kostarelos. Kostas talks about how it will revolutionize medicine with tissue regeneration, new drug delivery methods, and neural interface and bio sensing devices.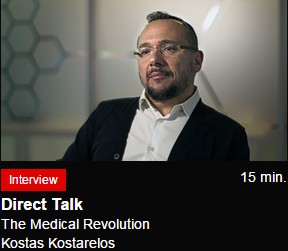 Watch the interview, broadcast on January 17, available until January 31, 2019.