Completed Projects
The Nanomedicine Lab has successfully completed the following collaborative projects:

Innovative, mechanistic-based strategies for delivery of therapeutic macromolecules across cellular and biological barriers (FP7 – Marie Curie – ITN)
The PathChooser project is in collaboration with:
University College Dublin, Ireland
University of Southern Denmark, Denmark
Helmholtz Centre for Infection Research, Germany
Kings College London, UK
E.P.O.S. IASIS Research & Development Ltd, Cyprus
Max Planck Society, Germany
University of Bristol, UK
AvantiCell Science Ltd, UK
The PathChooser ITN program aims to equip the next generation of translational scientists with the tools to develop therapies for a range of currently intractable and economically unviable diseases (e.g. orphan diseases affecting a limited population).
---

Systematic investigations of the mechanisms and effects of engineered nanomaterial interactions with living systems and/or the environment (FP7 – NMP – IP)
The NANOSOLUTIONS Project is coordinated by the Finnish Institute of Occupational Health, (FIOH) in Finland and is implemented in collaboration with 33 more institutes from UK, Spain, France, Italy, Germany, Sweden, Ireland, Netherlands, Denmark, Switzerland, Belgium, Brazil, China, South Africa and USA. For detailed list of project partners please refer to NANOSOLUTIONS PARTNERS page.
The overarching aim of the NANOSOLUTIONS consortium is to provide a means to develop a safety classification for engineered nanomaterials (ENM) based on an understanding of their interactions with living organisms at molecular, cellular and organism levels.
---

COST Action TD1004: Theragnostics Imaging and Therapy
An Action to Develop Novel Nanosized Systems for Imaging-Guided Drug Delivery. Action TD1004 brings together major European research groups working on the development of novel combined diagnostic/therapeutic agents (theragnostic agents) from 19 European countries. The main objective of the Action is to demonstrate the potential of image-guided therapies in the treatment of diseases with high social impact. The Nanomedicine Lab is the UK representative to the Action Management Committee.
---

Management of Resistance to Tyrosine Kinase Inhibitors with Advanced Nanosystems (FP7 – Marie Curie – IAPP)
The NANORESISTANCE Project is in collaboration with:
EPOS Iasis, Cyprus
University of Thrace, Greece
Universite Pierre et Marie Curie, France
Pro-ACTINA, Greece
---

Nanocapsules for Targeted Delivery of Radioactivity (FP7 – Marie Curie – ITN)
The RADDEL Project is in collaboration with:
Consejo Superior de Investigaciones Científicas (CSIC), Spain
King's College London, UK
University of Trieste, Italy
CNRS, France
Catalan Institute of Nanotechnology (ICN), Spain
University of Ioannina, Greece
J. Heyrovsky Institute of Physical Chemistry, Czech Republic
CIS Bio International, France
---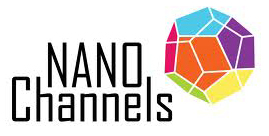 The NANOCHANNELS project is a unique public experiment of democratic dialogue in action about the new industrial revolution that could change the face of medicine, energy production and water purification, electronics, materials and security. The Nanomedicine Lab and Prof. Kostarelos are on the Advisory Board of the project in collaboration with:
The Guardian, UK
El Mundo, Spain
Il Corriere della Sera, Italy
Radio 24, Italy
ZENTRUM FÜR SOZIALE INNOVATION, Austria
ORT, Israel
---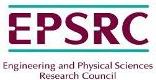 Engineering Responsive Nanomaterials for Pulsatile Neural Regeneration
The Nanomedicine Lab in collaboration with the UCL Institute of Neurology was awarded by the Engineering and Physical Sciences Research Council (EPSRC) grant to address the development and functionality of electroresponsive hydrogel scaffolds capable of releasing therapeutic agents in response to an externally applied electrical field. The aim is to translate such innovative delivery systems to a therapeutic tool against neurodegenerative diseases.
---

UK-KOREA Nanomedicine and Molecular Imaging (GPF)
A project awarded as a GLOBAL PARTNERSHIPS FUND (GPF) in the context of the Life Sciences Focal Point Programme, managed by the Department of Business Innovation and Skills (BIS) of the British Embassy in Seoul, South Korea. BIS as part of the Science and Innovation Network (SIN), a key delivery mechanism for strengthening the UK's science and innovation capacity through international collaboration in science and innovation, has awarded this project to the Nanomedicine Lab at UCL and the Department of Nuclear Medicine, Seoul National University Medical School aiming to reinforce collaboration and form a UK-KOREA network for Nanomedicine.
---
Assessment of the hazard and opportunities of using carbon nanotubes as a new nanocarrier for drug delivery in neural tissue (FP7 – Marie Curie – IEF)
NANONEUROHOP Project is a 2 years Marie Curie Intra European Fellowship (IEF) funded by the 7th Framework Programme of the European Commission. It's core objective is to identify critical parameters for the design/engineering of safe and effective carbon nanotubes based drug nanovectors for brain disease, with a special focus on the CNT surface functionalization.
---

Image-Controlled Ultrasound-Induced Drug Delivery (FP7 – Health – IP)
The SONODRUGS Project is in collaboration with:
Philips Electronics Nederland B.V, The Netherlands
Philips Technologies GmbH Forschungslaboratorien, Germany
Lipoid GmbH, Germany
Nanobiotix, France
University of Cyprus, Cyprus
Ghent University, Belgium
University of Helsinki, Finland
Technische Universiteit Eindhoven, The Netherlands
Université François-Rabelais de Tours, France
Bordeaux Segalen University, France
Philips Medical Systems, Finland
University of Udine, Italy
Erasmus University Medical Center Rotterdam, The Netherlands
Westfälische Wilhelms-Universität Münster, Germany
---

Monoclonal Antibody-targeted Carbon Nanotubes against Cancer (FP7 – Health – STREP)
The ANTICARB Project is in collaboration with:
UCB Pharma, United Kingdom and Belgium
Nanocyl, Belgium
CNRS, France
Helmholtz München, Germany
University of Trieste, Italy
SeroScience, Hungary
University of Ioannina, Greece
---

Grand Challenge in the application of Nanotechnology to Healthcare
The Nanomedicine Lab in collaboration with School of Engineering at Swansea University has been awarded a major grant by the Engineering and Physical Sciences Research Council (EPSRC) to address a Grand Challenge in the application of Nanotechnology to Healthcare.
The project is titled: 'Point of care nanotechnology for early blood clot detection and characterisation in disease screening, theranostic and self monitoring applications' and was ranked first in the UK – in the EPSRC's priority order for funding.